Did you know that the best time to begin landscaping is during the months of April and May? So, it's only fitting that since winter has come and gone - it's time for you to start freshening up your outdoor living space. Whether you're looking to lay some mulch, plant perennials, or do it all - we've got our favorite landscape companies in Bozeman down below!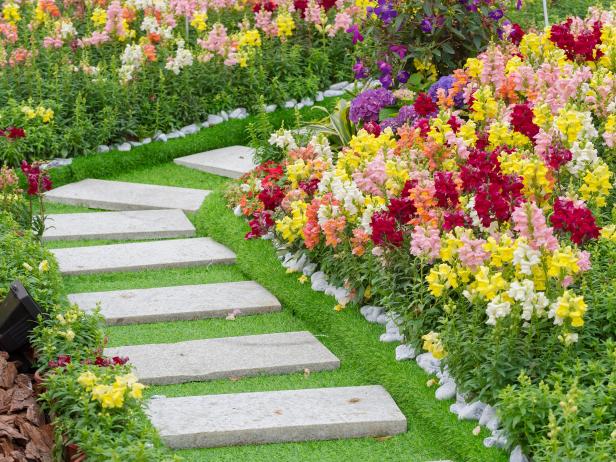 What are the benefits of hiring a landscape company in Bozeman?
While hiring a landscape designer can be a bit on the pricier side, there are a ton of benefits. So, let's take a look at some of the pros to outsourcing all your landscape needs!
Local Expertise
If you hire a local landscaper within the Bozeman/Gallatin Valley area, then you're not only supporting local businesses, but you're also going to get landscape experts who are familiar with the area. When doing landscape maintenance, it's essential to find landscapers who have easy accessibility to your property and local resources.
Saves you Time
By hiring a professional for all of your landscaping needs, you're going to have much more time to focus on other aspects of your new home. What's great is that you can be as hands-on or as hands-off as you'd like in the process. Just communicate with your landscape architect and you'll be good to go!
Plethora of Different Services
Most landscaping companies in Bozeman, Montana are going to offer a variety of services. If you find a company that you like, chances are they'll also be able to help with snow removal or lawn maintenance when you need it next.
Landscape Companies in Bozeman:
Greenspace Landscaping has been serving the Gallatin Valley and the surrounding area since 1994. Not only do they provide exceptional landscaping services, they also offer lawn and snow maintenance services.

Granite Peak Hardscape is a one-stop shop for all things landscaping and hardscaping! Whether you're seeking advice on design-build, irrigation, or landscape construction - they're a great place to contact!

Located minutes from downtown Bozeman in southwest Montana, Solstice Landscaping provides both residential and commercial services. They pride themselves on incorporating creativity, quality, functionality, and aesthetics into every project they work on.

Blanchford Landscape is a landscape design and maintenance company that will help transform your outdoor space. Whatever your landscape project may be - Blanchford is a great resource. They serve Bozeman, Belgrade, and the Big Sky area.

Cashman Nursery & Landscaping is a great full-service garden center that offers both a huge selection of trees/shrubs/etc and landscaping services. Whether you need help designing a specific water feature or are wanting to design a beautiful walkway and patio, Cashman is always there to help.

Morrison Design and Landscaping specializes in both modern and rustic landscaping projects. They pride themselves on extreme attention to detail and do everything from retaining walls, to sprinklers, to lawn care - and everything in between!

If you're looking for commercial or residential land care and/or snow removal services, then Precision Lawn and Landscape is a great resource. They feature competitive pricing and are well known around the Gallatin Valley for doing a great job.

Posted by Jeremy Seglem on
Tags